The Rebellious Red Nose Recruitment Tour returns to Egypt!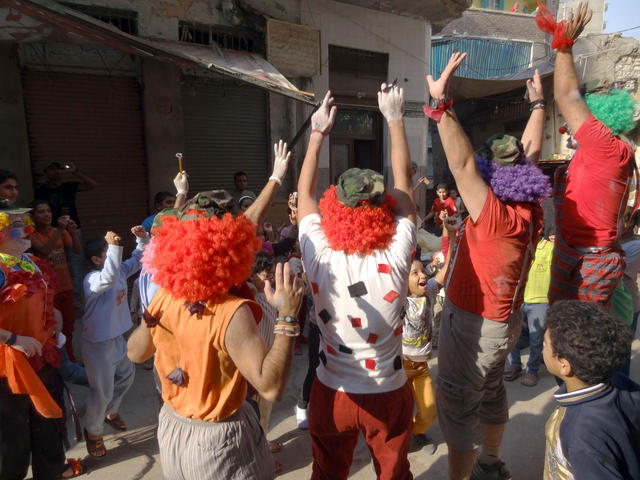 Video report will follow later
November 28th 2012 - One month after Amsterdam Rebel Clowns introduced the 'Rebel Clown Army' in Cairo and Mansoura, again trainers from Rebelact returned to Egypt. This time for an (extended) Basic Rebel Clown Training in Alexandria and an additional workshop in Cairo and much more.
More than 2 weeks of rebel clowning in Egypt: In Alexandria on November 10th started in the ElMadina studio an 8-days training for talented actors and clowns. The training ended Saturday November 17th with a first performance in the neighbourhood Kom ElDeka: "A Big Salute to the people from KomElDeka"
Kom ElDeka is a unique small neighbourhood. The buildings are very old and most of them in a bad condition. The people want to stay there and keep their neighbourhood - against possible plans from politicians and companies to destroy the neighbourhood. Also the community should be destroyed when they should build apartment buildings there. But for sure it's necessary to improve life circumstances in this old and very special neighbourhood.
The Alexandria Rebel Clowns had a first practice on the streets in Kom ElDeka. It's a first performance to build up experiences, trust and connections - for next ones. Especially the children in the neighbourhood react enthusiastically; it looks like they don't have much - they really love the clowns!
This first step of the rebel clowns was a success; but it should be followed by more. Actions together with people from the neighbourhood to get media attention, to improve life circumstances in Kom ElDeka!
It was absolutely great to great to see the first intervention from Egyptian Rebel Clowns on the streets. No English lines were used: only Arabic! We were very glad and proud to see these rebel clowns that way!
Sunday, Nov 18th the trainers from Rebelact return to Cairo; a day later (Monday 19th) an additional workshop starts for people who joined the training in October during the first mission. Wednesday, November 21st the Amsterdam Rebel Clowns gave a presentation about 'Rebel Clowning and Creative Activism' at the Ain-Shams University. Tenths of students join the presentation; they love the videos; the challenge is how to translate this action form to the Egyptian circumstances. Under which circumstances does it work and when are the moments to act differently?
The other days have been used to meet people from other creative activist / theatre / clown groups and to extend the rebel clown network. Friday November 23rd and Saturday 24th should be the second and third day of the additional workshop in Cairo - but then a new revolution starts and most of cultural and political activities were cancelled. Including our workshop. We meet several rebel clowns in the streets around Tahrir Square - joining the demonstrations.
There will be other moments to go on with the workshop. First things first: a new revolution?!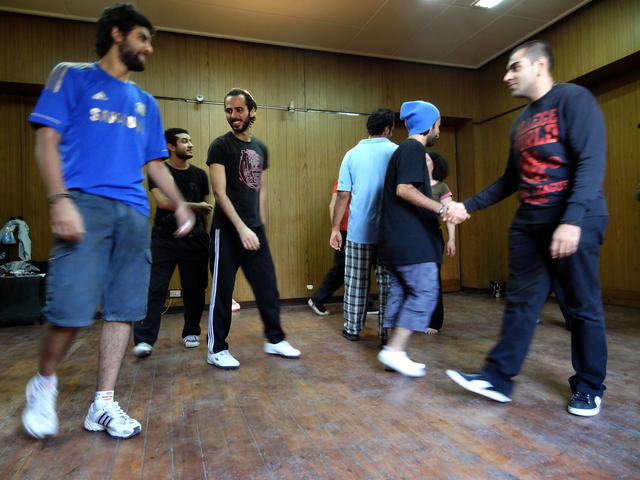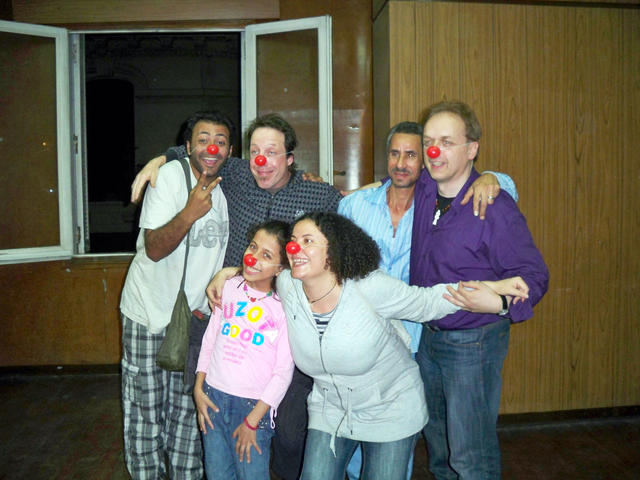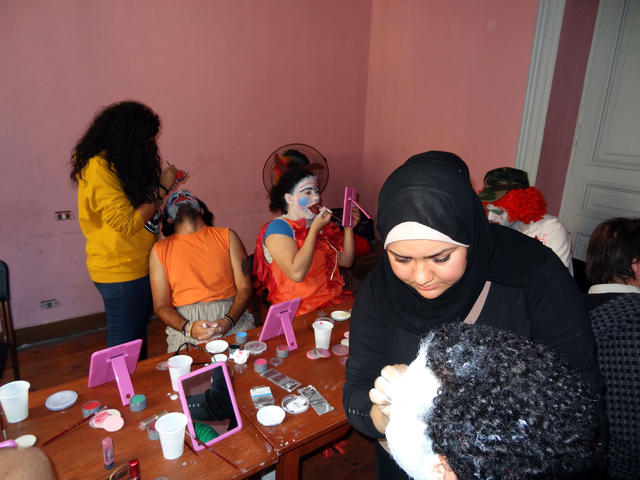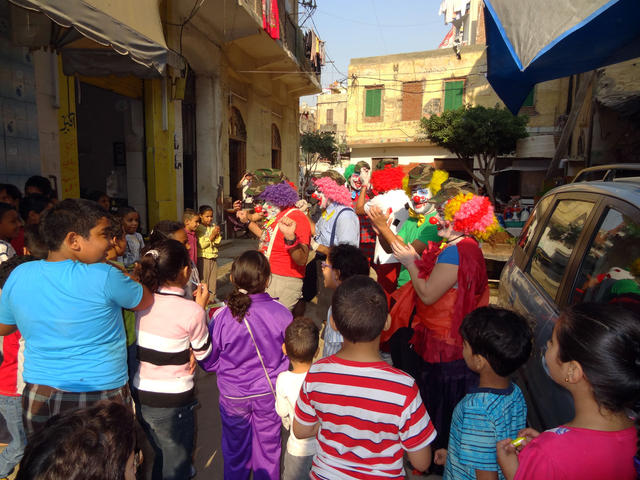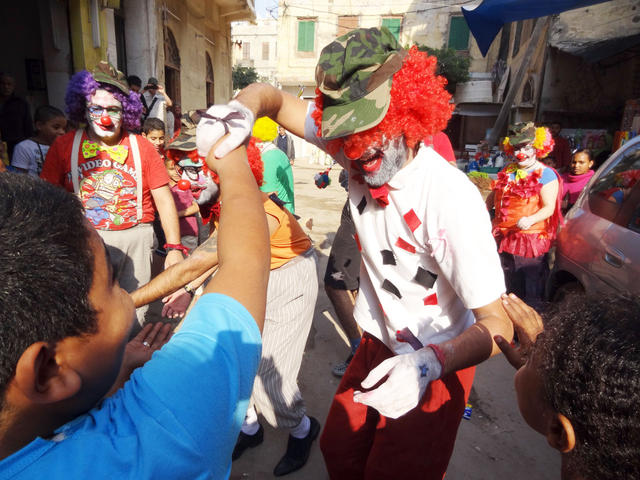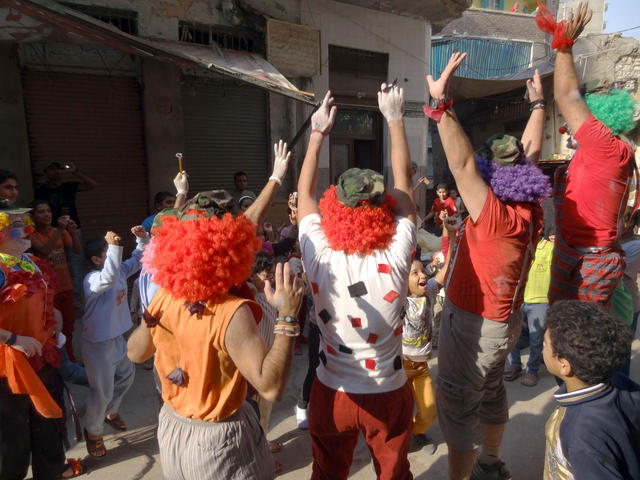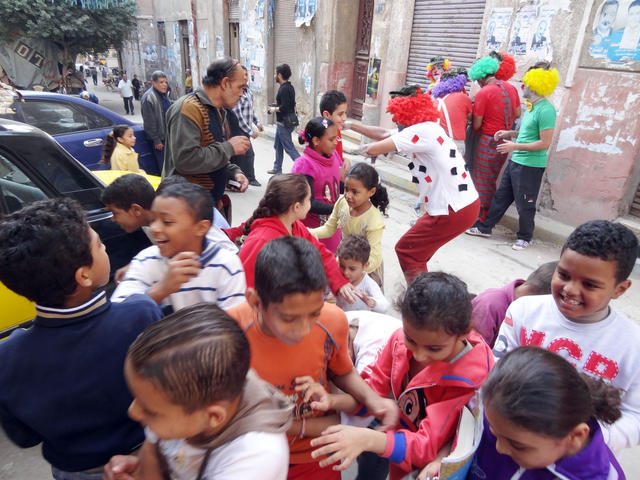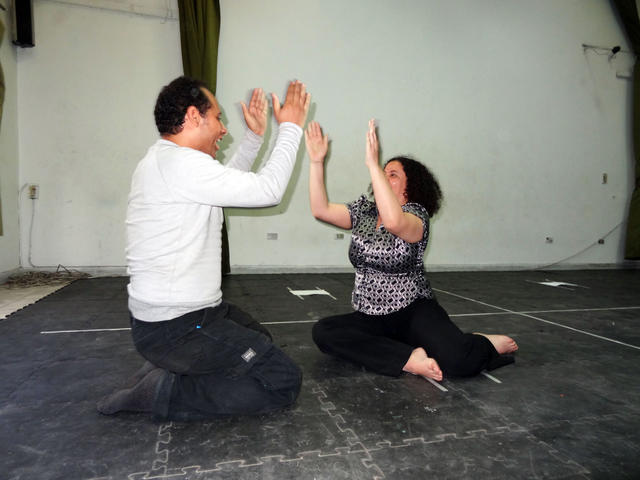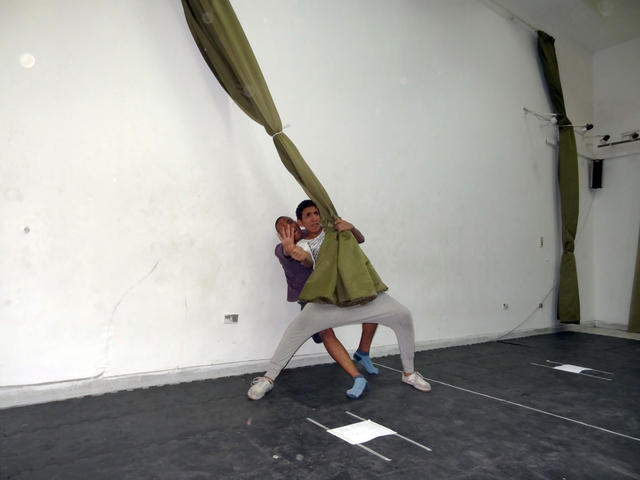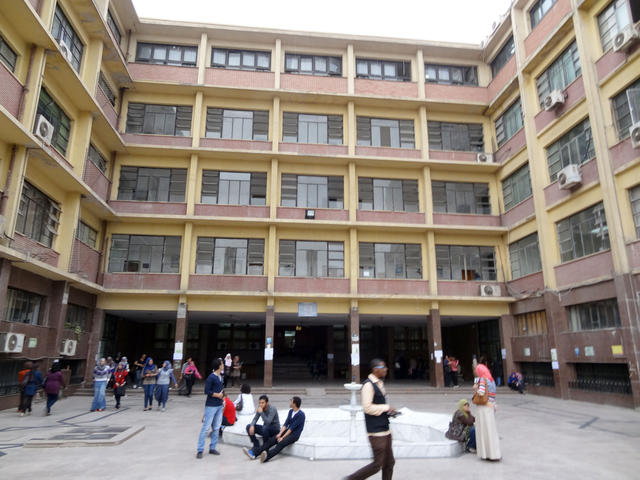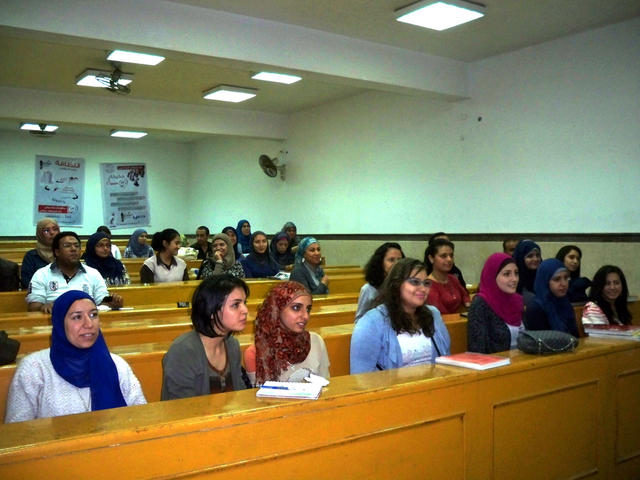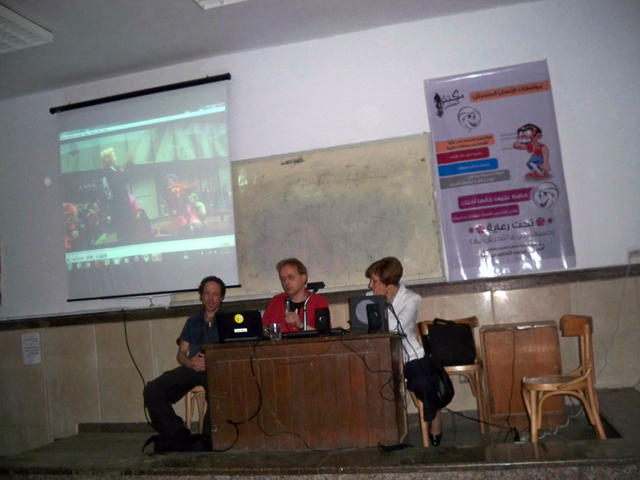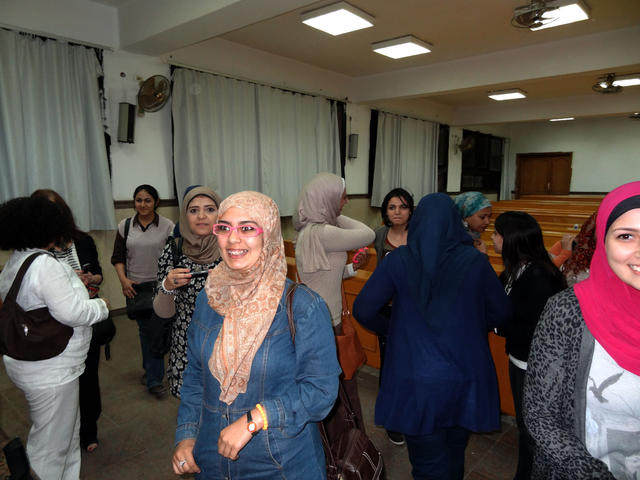 Photographers: Hans and Maro