Brotherhood of the Eurocalypse
Saturday, Oct. 15th - People from all over the world were protesting - but in Amsterdam there was a small group 'defendending' the bankers, speculators and politicians: the Brotherhood of the Eurocalypse.
You could call them a 'sect', but they walked determinedly and prayed: "Save the Bankers! Save the Speculators! Save the politicians!".
The monks arrived around 12.30 at the square near the stock exchange, made some rounds at the Damrak, Warmoesstraat, Dam square and Beursplein and did where monks are good in: praying and singing in a spiritual way.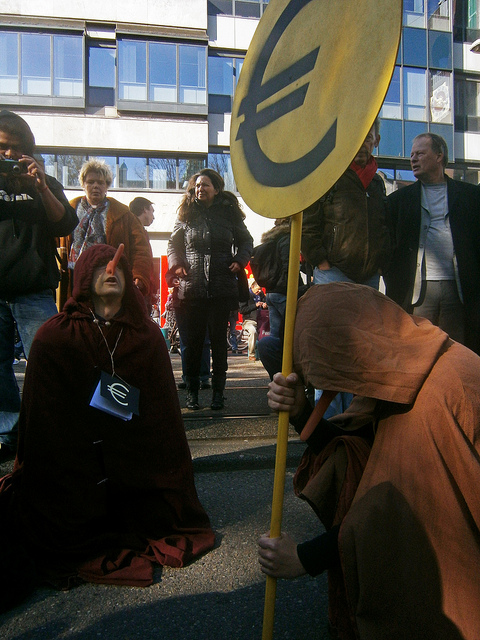 For example the holy song about 'Profit':
"Oh, You Profit
You that seperate us,
You who make fun of our lives and our aspirations,
You who understand that the money is most important,
Glory to you!
Thanks to you, we understand that humanity is sinful,
That humans are objects,
That the oldest are to be left,
That patients have an unbearable cost
To economic growth!
Glory to you
Oh Profit your light we have enlightened!
Glory to the infinite search for money!
Hallelujah!
Eurolujah!"
There were many more prayers and Euroligious songs. The Brotherhood prayed at the doors of the stock exchange (which is of course the Cathedral of Eternal Capitalism) and many other spots near the square. The monks even prayed on their knees in front of the police. Everyone appreciated the holy work, except during a short moment at the Damrak when the monks prayed near a photo stand for tourists. The business guy pushed the Brotherhood of the Eurocalypse roughly away - he misunderstood the monks should be protesting...
The monks returned to the Beursplein continueing to sing and pray: "Stop Health care!, Stop Education!, Stop Culture! - but Save the Bankers!, Save the Speculators! and Save the Politicians!"
Eurolujah!!!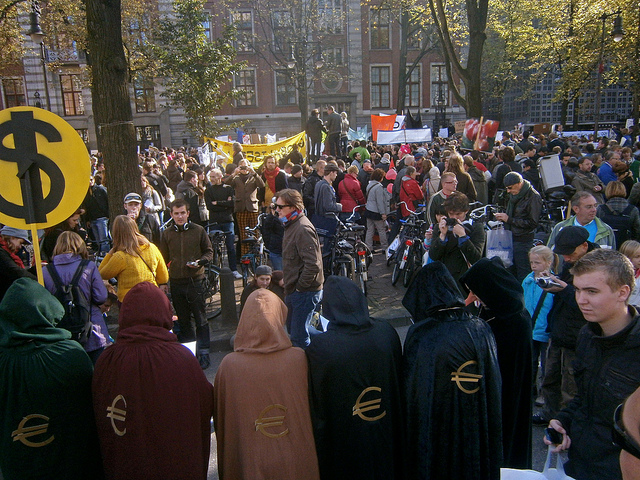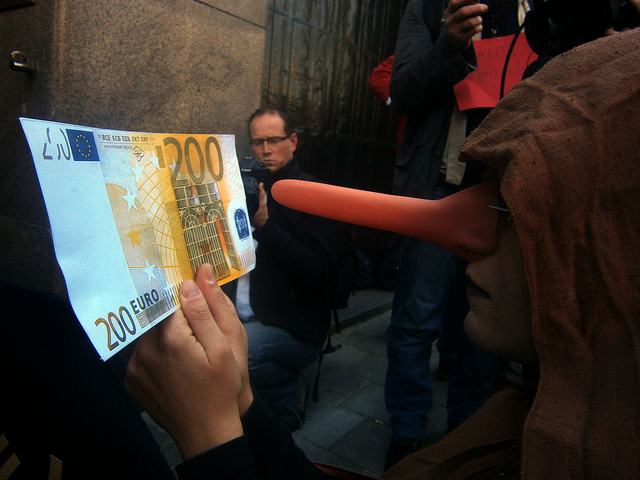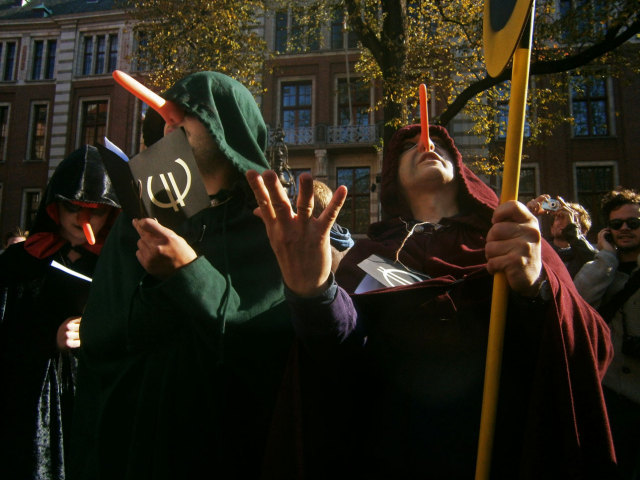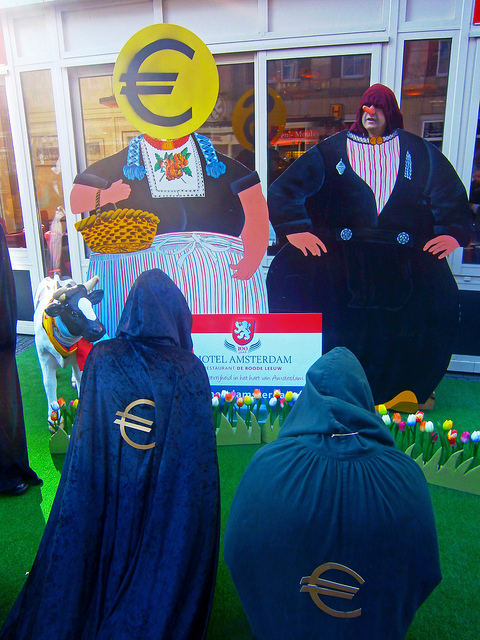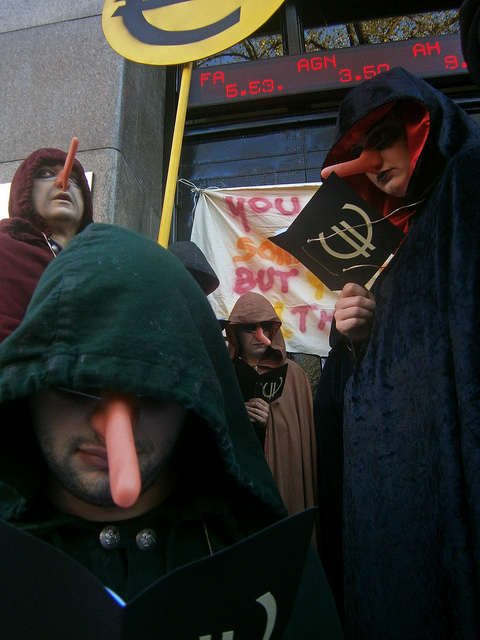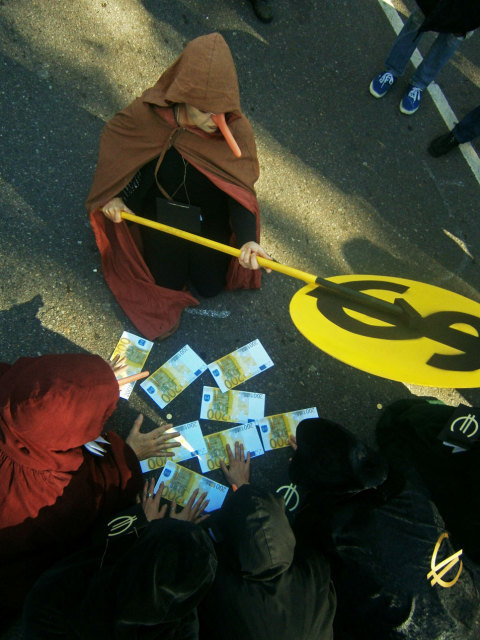 Photographer: Karen Eliot